---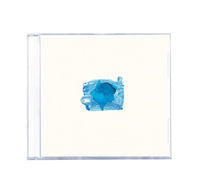 Triple G 首張個人專輯《淺藍色的號角》,與 HGLF Posse 的音樂製作人 Canvas 合力締造。Canvas 為音樂注入爵士樂、靈魂樂和藍調元素,與 Triple G 簡約卻又觀點細膩的文字渾然天成。兩人柔軟的風格將重新定義粵語輕饒舌。
夢想、友誼、愛情、家庭、社會和世界,是組成我們的碎片;成長的衝撞不知不覺留下了痕跡,在我們方剛的身體上,在我們清澀的回憶𥚃。我們有時選擇閉上眼沉思成長的意義,但誰不知一睜開眼睛,才發現一切都是白日夢一場。不過,真正的故事卻正要開始 …
年少情懷總是詩。
這陣青春的號角聲,
也許在喧囂的城市消失,
也許會躲藏在你的耳窩裏。
-------------------------------------------------------------------------------
Track:
01. 火花
02. 雨 (晝)
03. 友達 Ft. 春艷)
04. 棉花糖
05. 6pm (interlude)
06. Let Me Go
07. 白日夢一場
08. Bonus Track: 雨 (夜)
Oversea order (Countries outside of Hong Kong):
**In view of COVID-19, Surface mail(with tracking) is the only available option for overseas orders. Approx. 20-90 days to arrive, depends on the destination. Please email us for details.

Air mail will remain suspended until further notice from the post office.**